Attorney Wallace Francis
Serving Clients in Santa Rosa & SONOMA COUNTY
There are two ways that clients come to me: because they wish to prevent problems and because they wish to solve problems that have already arisen. I consider it my job to solve your problem either way.
Choosing an attorney is one of the most important decisions you can make when you face a legal matter. It can make the difference between winning and losing. If you choose to engage my services, I will do my best to help you understand what is happening and what your options are. While I cannot guarantee results, I will work hard for you, and I can guarantee I will return your calls. Just remember that a lawyer now is usually a lot cheaper than a lawyer later.
Family Law
In Family Law, knowledge is power.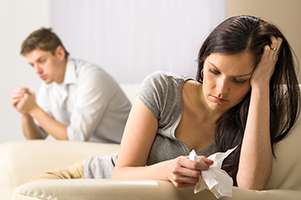 I understand the emotional and financial issues that surface during a child custody matter or divorce.  Many times an angry spouse will use the legal system to bully the other spouse. In situations like this, it is morally wrong not to defend yourself.
Studies show that most family law cases are handled without attorneys. Fabrication of evidence, perjury, and all kinds of dishonest behavior can be planned and executed upon an unsuspecting person. An experienced attorney can often help the court get a better picture of what is happening by identifying and bringing before the court evidence that sets the record straight.
I am equipped to handle all types of dissolution matters, including the following:
Uncontested divorce
Contested divorce
Child custody
Annulment
Dissolving a domestic partnership
No fault divorce
Legal separation
I can help you with filings and any pre-divorce or post-divorce issues, including but not limited to wills and living trusts. I understand that a divorce is a major life transition and will be a strong and understanding advocate for you.
Divorced Parenting & Covid-19
Domestic Violence Explained