Attorney Wallace Francis
Now Serving Clients in Danville & Santa Rosa
Areas of Practice
There are two ways that clients come to me: because they wish to prevent problems and because they wish to solve problems that have already arisen. I consider it my job to solve your problem either way.
Choosing an attorney is one of the most important decisions you can make when you face a legal matter. It can make the difference between winning and losing. If you choose to engage my services, I will do my best to help you understand what is happening and what your options are. While I cannot guarantee results, I will work hard for you, and I can guarantee I will return your calls. Just remember that a lawyer now is usually a lot cheaper than a lawyer later.
Family Law
In Family Law, knowledge is power.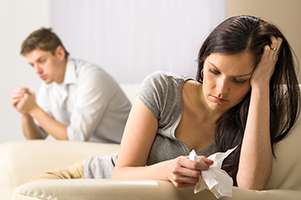 I understand the emotional and financial issues that surface during a child custody matter or divorce.  Many times an angry spouse will use the legal system to bully the other spouse. In situations like this, it is morally wrong not to defend yourself.
Studies show that most family law cases are handled without attorneys. Fabrication of evidence, perjury, and all kinds of dishonest behavior can be planned and executed upon an unsuspecting person. An experienced attorney can often help the court get a better picture of what is happening by identifying and bringing before the court evidence that sets the record straight.
I am equipped to handle all types of dissolution matters, including the following:
Uncontested divorce
Contested divorce
Child custody
Annulment
Dissolving a domestic partnership
No fault divorce
Legal separation
I can help you with filings and any pre-divorce or post-divorce issues, including but not limited to wills and living trusts. I understand that a divorce is a major life transition and will be a strong and understanding advocate for you.
When it comes to enforcing your rights in a landlord/tenant matter, it is important to know this is highly technical area where small mistakes can wind up costing you big.  From the notice, to the complaint, to the enforcement of judgment I can help you negotiate the legal maze you will face.
Civil Litigation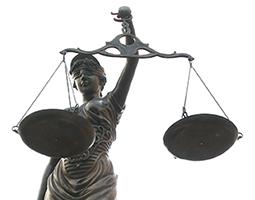 In one of the more memorable cases that I worked on, a class-action lawsuit was filed against the second-largest general contractor in Sonoma County, and my client, a sub-contractor who was plumbing construction company. When the general attempted to throw the sub-contractor under the train, it was my legal work that forced the general contractor to split the costs of the settlement agreement, despite being represented by one of the more powerful and respected firms in Santa Rosa.
Whether it is a simple breach of contract, a more complex business dispute, a property rights issue or something more personal like defamation, you need proper counsel to be able to protect your rights.  The courts are simply not set up for lay people to handle such matters themselves, any more than a hospital is set up to allow you to do surgery on yourself.  While you may be of the opinion that you can just go in and plead your case to the court, there are numerous different and often overlapping areas of law an attorney must deal with before really understanding your case.  For example, if you have a judgment against you, you probably only have six months from the date of that judgment to ask for it to be overturned.  After that, it's over.
In other words, failing to respond to a lawsuit, or failing to enforce your rights properly means you can lose them.  That is why at the very least you should get the information that you need to make a decision.  While many attorneys often hide behind jargon-encrusted language because they do not know what they are talking about, I do my best to talk to you and the court in a simple, straightforward manner.
It is for this reason that I have been and continue to be an effective advocate for my clients.
Probate & Elder Law
When someone dies with a will, or none at all, the only way to transfer the estate of that individual is by the process known as "probate".  In this process, the court oversees almost every aspect of the process.  A relative or other interested party files a "petitioner for probate" and seeks court approval to have the power to handle the assets and debts of the estate. The court appoints an individual to handle the affairs, and eventually "closes" the estate and everything is distributed to the heirs.  Attorneys get paid a fee based upon a percentage of the estate.
Trust Litigation
If you are the trustee of a trust or a beneficiary of a  trust and have a legal issue, an experienced trust attorney can literally save the day.  I have worked on trust litigation cases that have spanned many years and can provide effective counsel for you in your time of need. Often these cases involve the financial or even physical abuse of an elderly person. There are complex legal issues in dealing with such situations which require intelligent and informed counsel.  If you feel you are a loved one is being treated unfairly, or just suspect so, call now.